Hold your breath, a woman's idea of a who the man that she is dating really is, is about to be tested.
Background:
Layla suspects that her boyfriend's a cheater but she has never caught him.
This is Layla below:
She approaches some dudes whose job is to put suspected cheaters in compromising situations to see how they react. In the beginning of the video we hear the girl who will attempt to seduce the guy. In the video a guy is heard speaking to a girl, we will call the white girl, Girl X. When he asks her if she can get him, she is heard saying, "Yeah". Wow, aren't we confident tonight!
As the video progresses, Girl X approaches  the guy. As she makes her way towards him they engage in small chatter. At some point, Girl X  is heard saying: "I like playing with dirty balls all the time, if I make it will I get a little kiss?"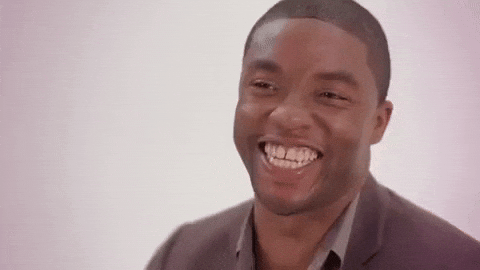 Whoa! It look like stuff is about to escalated really quickly! So, to move things along really fast, Girl X asks our guy if he could lift her so that she could put the basket ball into the hoop. Our guy seems reluctant at first. Then she baits him with a challenge about his strength.
… he hesitates first …
… and just like that, boom!
… whoa !!! 
Of course, this isn't what Layla expected. She thought her man would be slightly "cheaty" not a dead give-away. She is devastated! I mean who wouldn't be? While most dudes are thinking, "C'mon who wouldn't go after her?!!? Then things get a bit more heated, and she grabs his hands and he, yes, he bands over. Black dude bends white girl over.
Layla is absolutely horrified!

Who wouldn't be??? 100% of the women out there are screaming silently in deep dark despair? How could she do that !?!?!
Off course, he's only human. But why he gotta let her kiss him like that. Even at the point when she asks the guy, "Do you have a girlfriend?", his confident answer is a strong: "No." Damn, girl, we feel your pain. Layla, you just got played.
It's no secret that a lot of infidelity happens because of opportunity, but to witness your dude melting like butter at the hands of another woman to the extent of denying your existence must have been hard. Never mind that Girl X is an absolute hottie. But damn! This hurts!
Some comments:
I just don't appreciate how they allow the situation to go so far and out of control, almost as if they enjoy watching people being cheated on, disappointed and angry. Yes, the woman with the glasses went to far as to call the woman in blue racist, but if you noticed at the end it was almost as if she and the Camera Crew were pining after the guy playin basketball. It is a very good show, but sometimes they carry it too far and I believe that they should have specific procedures set in place so as to prevent complete emotional scarring for the loved one and should refrain from hiring those with an aim to get the person to cheat. Because that is not the aim of the show, it is simply to tests them and I feel like everyone has lost sight of that.
Why Is she mad at the girl. be mad at her boyfriend. They made the other girl do  It. she should be mad at her man. Just my opinion no flames plehz😂
RACIAL SLUR? Since when was Chocolate a racial slur?
Her: "You're giving me an app??"
Luis: "I mean… it's there if you want it."
😂😂 He was so shameless while plugging the app Lmao!!
I cant stand women who get mad at the women that cheat with their boyfriends. ITS THE DAMN BOYFRIENDS FAULT.
First off, most chocolate is sweet and delicious. And, she says it's a racial slur and that it's disrespectful, then calls her one and says that because the girl did then she can… what a hypocrite, and a childish, too. And, if she thinks "snow bunny" is a racial slur that is offensive she is horribly wrong. Bunnies are cute. My best friends in 10th grade called me snow bunny with innocence and I am not offended at all, and I'd call one of them chocolate bar and they thought it was cute.
WATCH: More of Zodwa Wabantu's Best Videos